The rails are done!
Rails are also called gunwales (and many other things) since that's where you mount the guns.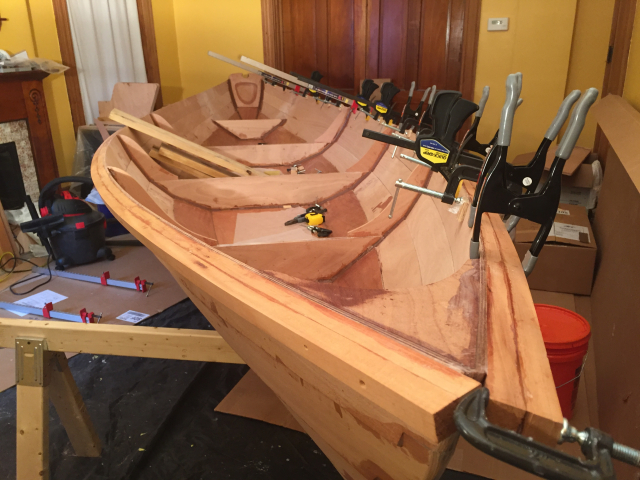 Also, I epoxied together the blade of the rudder from the sailing kit. Haven't added the rudder cheeks (doublers) yet. I'll add a picture when I do.
Update: Added picture and description!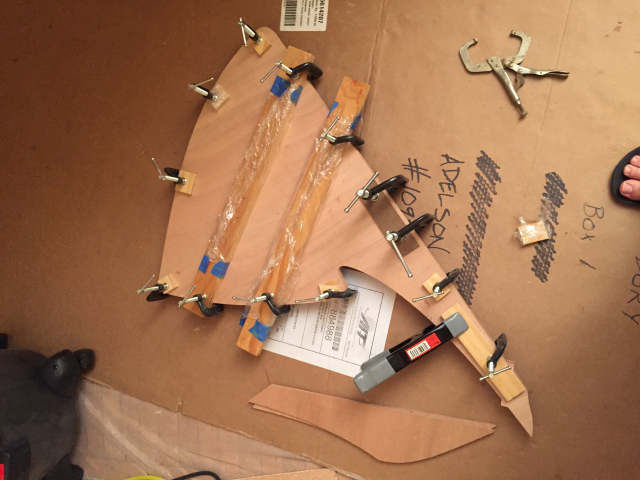 You can see the rudder cheeks laying on the floor next to the rudder. I would have glued them on at the same time but I ran out of glue and didn't feel like mixing more. I still have to put together a bunch of other parts so I will be mixing plenty more glue.
Short post today, but note that I also published two previous posts that have been lingering in 'Drafts' for longer than I care to admit.