Port side inner half of the rail is complete!
First task was moving the boat. Last Sunday I attached the legs of the sawhorses to the sawhorses so that moving them would be easy.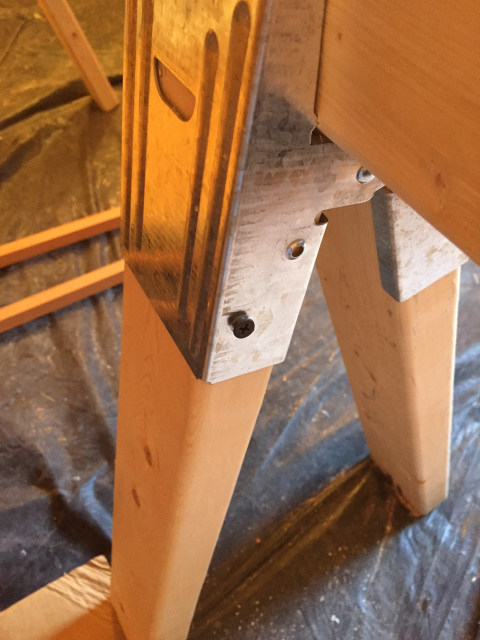 During the week this week I was home sick a couple of days, so during one of them I turned the boat. It was a bit of a pain doing it by myself but even alone it took less than ten minutes.
The reason I had to turn the boat is that in order to put the rails on, I have to open the pocket doors between the dining room and the room next to it. The rails are so long that they extend into the other room while they are straight. Once we bend them onto the boat, they are only a little longer than the curve of the boat itself. But remember, stem to stern this boat is 17ft!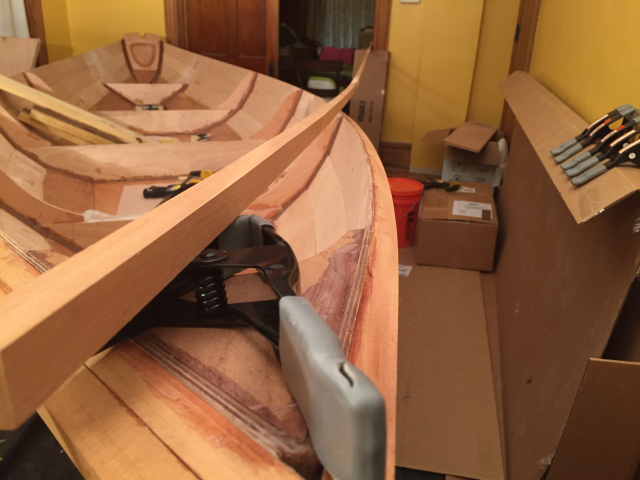 So with the boat turned and the rail leaned on something (and extended out the door), I could line up and screw in the front of the rail without too much trouble. Once the screw locations were all set, I mixed up some glue and got that rail in place. Considering it was the third one I've done, it wasn't too bad, even by myself.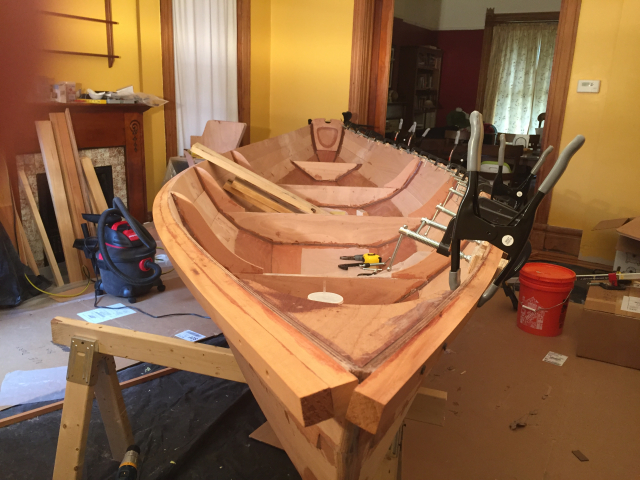 And since I had some extra clamps (and borrowed some more bar clamps from my father-in-law, thanks Papa!) I went ahead and glued up thwart #1.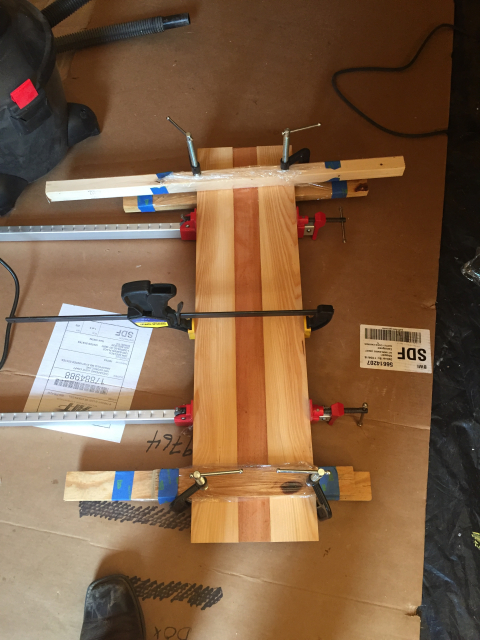 [Editors Note: This post has been sitting in my drafts for a while awaiting pictures. Now posted, a bit late. Additionally the previous post was posted today, as well, for the same reason.]